Another opportunity to see Owed to The Mountain, 12/3/2021
Please join us on Friday, December 3 between 5-9 PM to view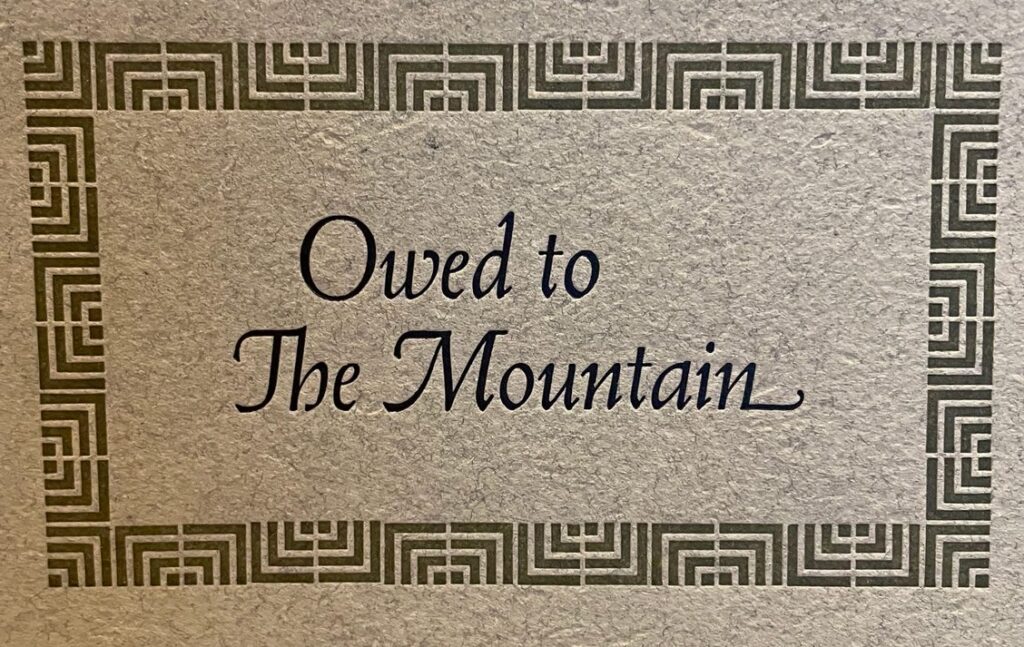 Learn how Owed to The Mountain was printed. I will have examples of solar etching plates, reduction wood blocks, wood engraving, eco press, and handset type so you can get an idea of how the different parts were printed. This project will be showcased at an Ink & Drink event at Atelier Meridian and I will be giving an artist talk at 7 PM. Prints and digital copies of the book will be for sale. It is a dual fundraiser for Atelier Meridian, a member community printshop run by Jane Pagliarulo and Columbia River Institute for Indigenous Development (CRÍID) Foundation Executive Director Jefferson Greene. Each organization will receive 10% from all sales occurring at this event. The printshop is located at 820 N River Street, studio B-1 in Portland, OR 97227. Follow Atelier Meridian signs through the gate and park down below.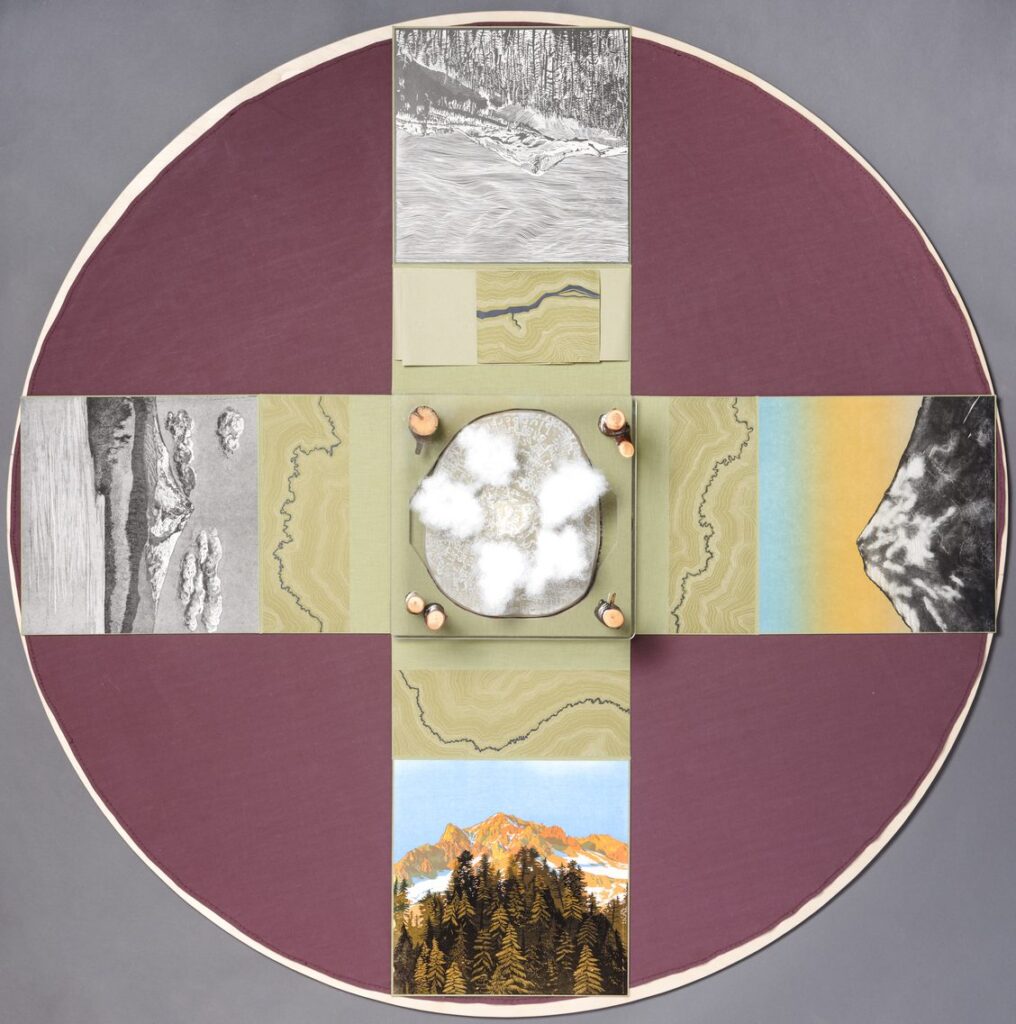 Owed to The Mountain cultivates a powerful story that inspires knowing a place deeply, sharing Indigenous wisdom, and building a community that turns its love for a mountain into action. Mt. Hood has the 6th largest carbon stores of all National Forests in the country! By galvanizing a movement that advocates for the US Forest Service management plan to be updated, Mt Hood can be celebrated and treated as a living ecosystem and increase its climate resilience. Through this project's research, interviews, and by spending time on the mountain, I understand how important it is that we protect clean drinking water, promote wildlife habitat restoration, support forest maturation, and prioritize the vision and cultural traditions of Native communities, including the practice of controlled burns.
We owe it to the Mountain.
There will be wine and light gluten-free snacks offered outside under tents (if rainy). We ask that you wear face masks indoors while viewing the artist books and prints.
Hope to see you!