New ART website launch from Diane Jacobs May 2022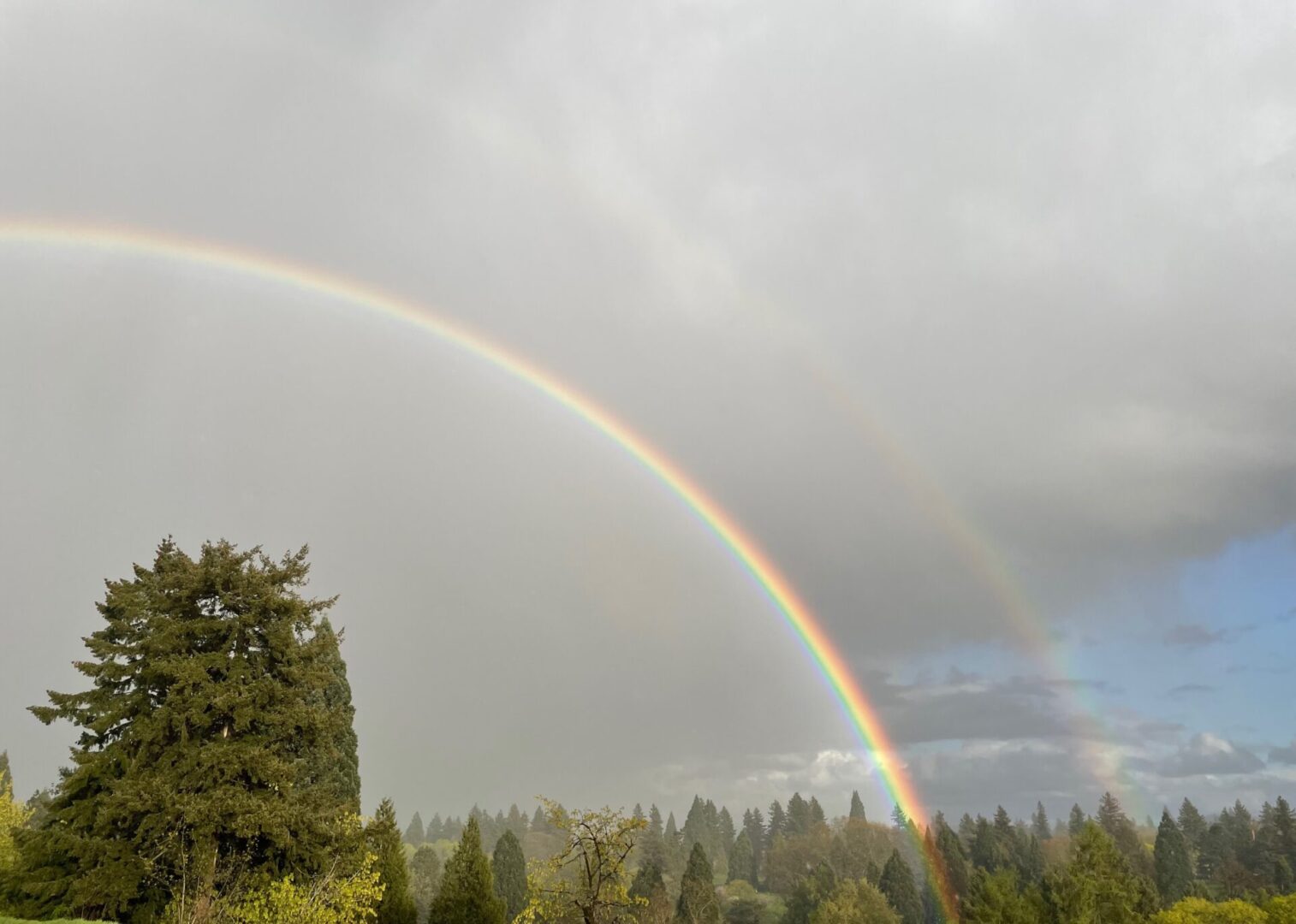 Walking in the neighborhood I happened upon this double rainbow.
Please visit my new art website by clicking the button above. New features include: bigger images, video, newsletter posts on Blog page, and the ability to purchase fine prints and digitally printed Owed to The Mountain. Please let me know what you think.
A4 Ukraine : Art Sale for Ukraine
Owed to The Mountain: a storytelling event
CODEX debrief
Puffin Grant
Upcoming group show at Pendleton Center for the Arts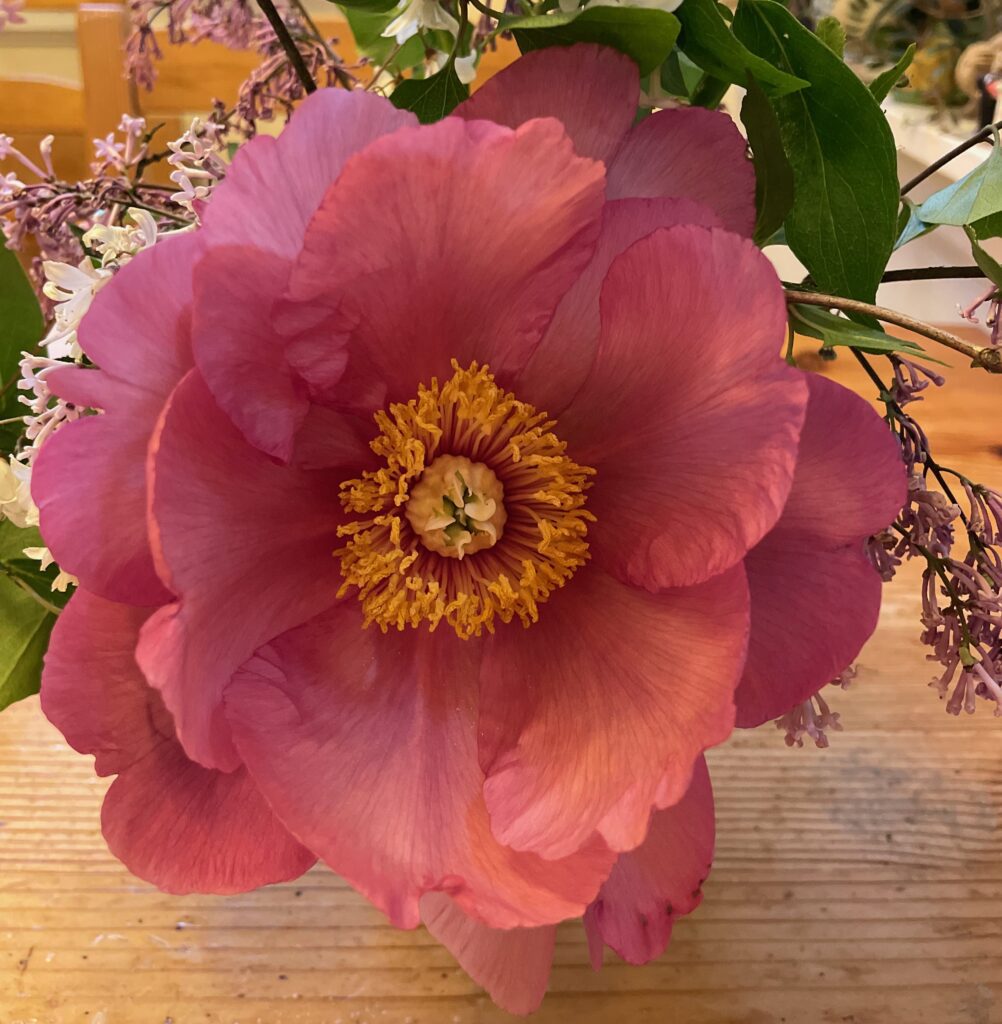 My Favorite peony had 11 blooms this year!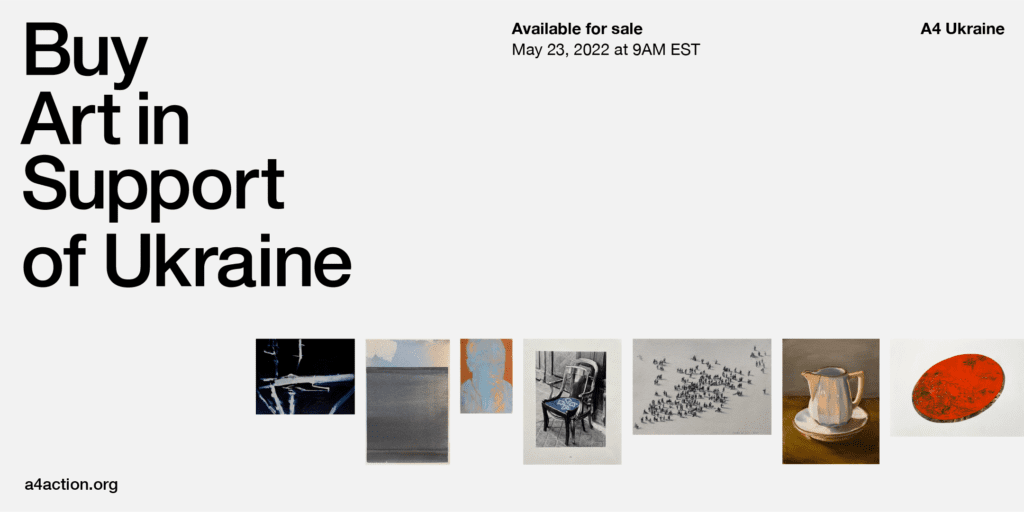 In response to the devastation in Ukraine, I am participating in an art sale organized by a collective of artists mentored by rosenclaire, to benefit Waves for Water's and Numi Foundation's "Clean Water for Ukraine" program.
All the works are original, signed by the artist and sold for $235 each. This price includes administration, handling, packaging and worldwide postage. Each original artwork is A4 (8 ¼ x 11 ¾ inches) or smaller.
100% of proceeds will go to the "Clean Water for Ukraine" program, which aims to provide 800,000 displaced Ukrainians access to clean, safe drinking water by distributing water filters throughout the country. These are people who had to flee their homes for safety, and they're now living in subway stations and basements for fear of their lives and currently drinking water from puddles, rivers, and streams. Every $2 raised provides access to another Ukrainian in need.
Saturday's gathering at Lolo Pass was intimate and meaningful! A special thank you to Jefferson Greene for sharing a beautiful song and story and Myra Johnson-Orange for sharing her experiences of working together. Al Rose, Bark's Native Community Liaison organized an awesome event. Thank you everyone who came out and spent the afternoon with us. Al asked some really good questions and I fell short when answering what advice do you have for other non-native folks who want to engage and support sharing Native stories, perspectives, experiences? I regret that I didn't mention how the grant funding I received enabled me to pay all the storytellers from Warm Springs for their time and contributions. I made written contracts that stated what I was going to do (everyone who participated would get a digitally printed copy of the book and the stories belong to the storytellers). It was important to have each storyteller's name with their story and Jefferson showed me how the text should appear at the beginning of the three framed stories. I did mention – make space and allow time to build relationships, invest time in educating yourself, keep an openness, and ask for permission. I had hoped to raise more money for CRÍID and Bark. If you go to my new art website and purchase a digitally printed copy of Owed to The Mountain before June 1, 2022, I will donate 25% of sales to each organization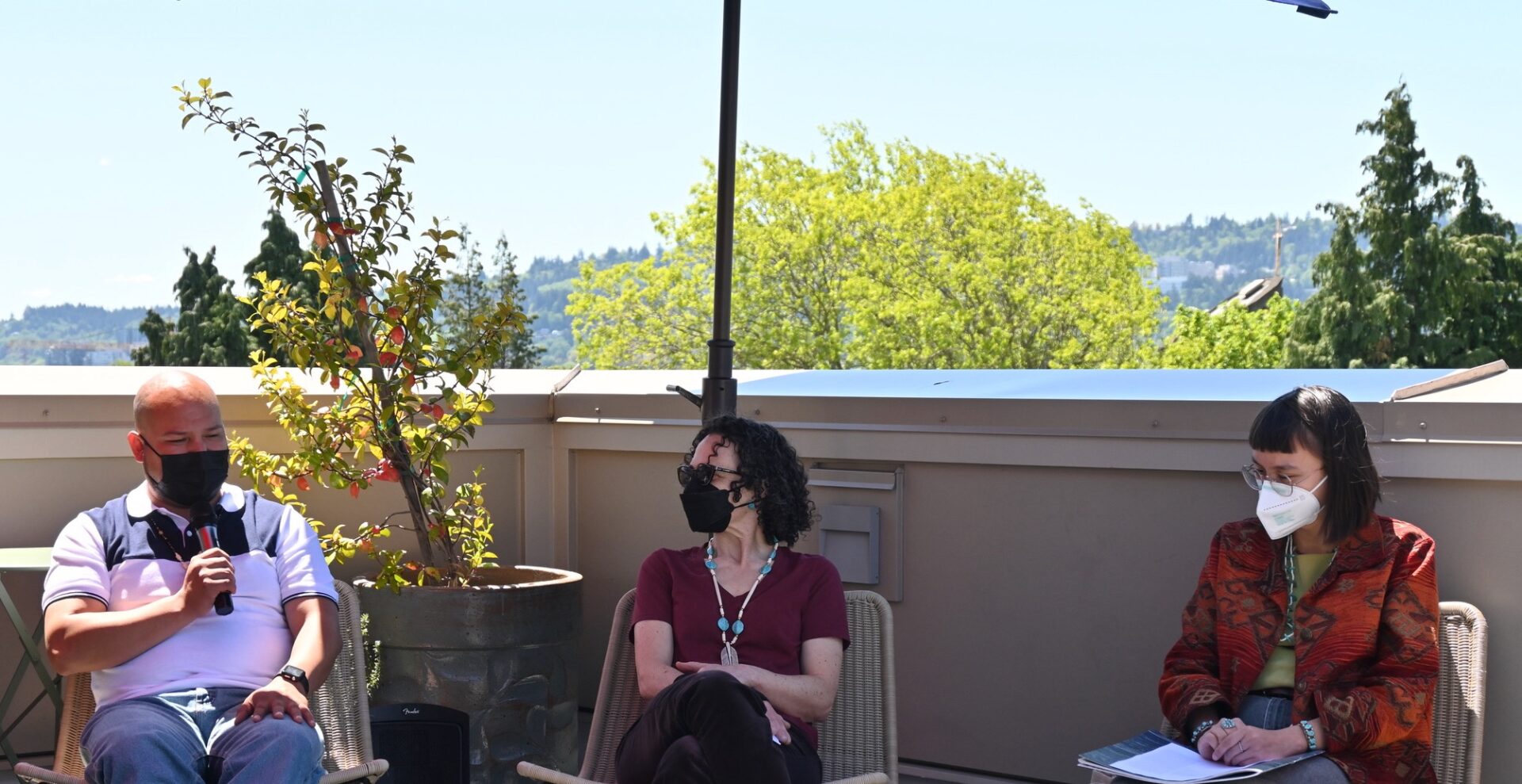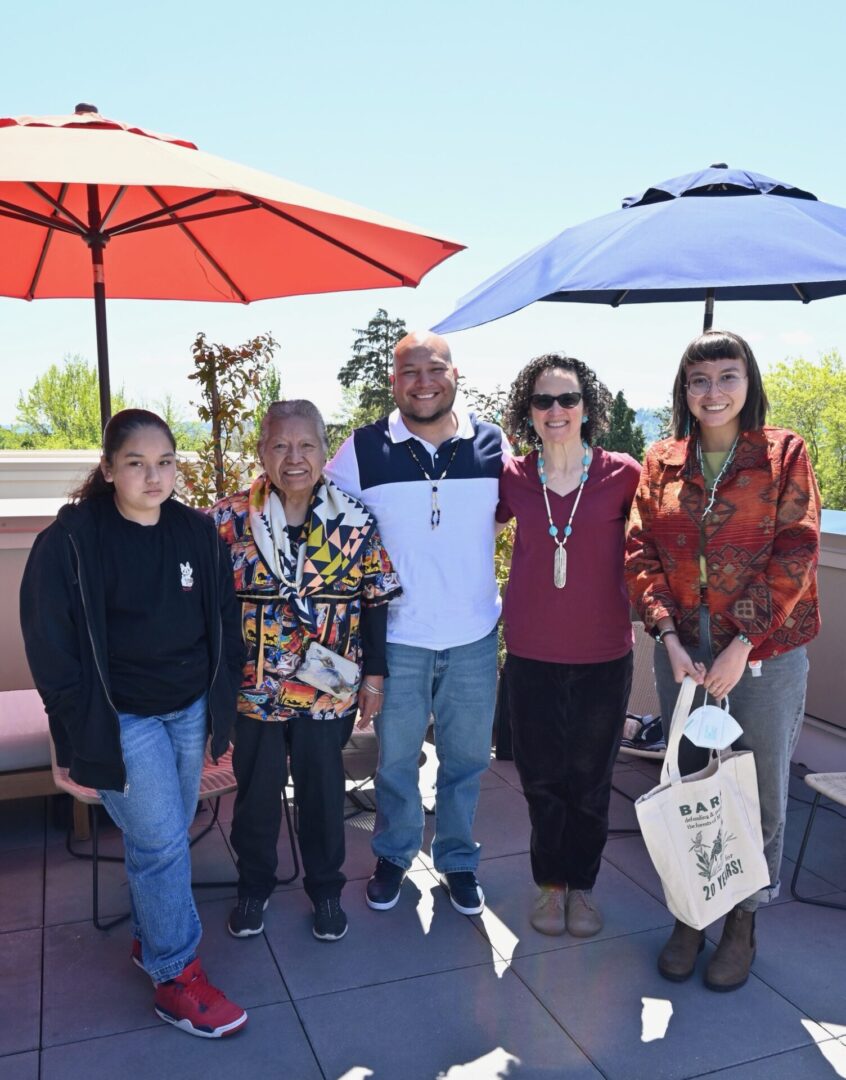 Pictured left to right: Naudia Smith, Myra Johnson-Orange, Jefferson Greene, me, Al Rose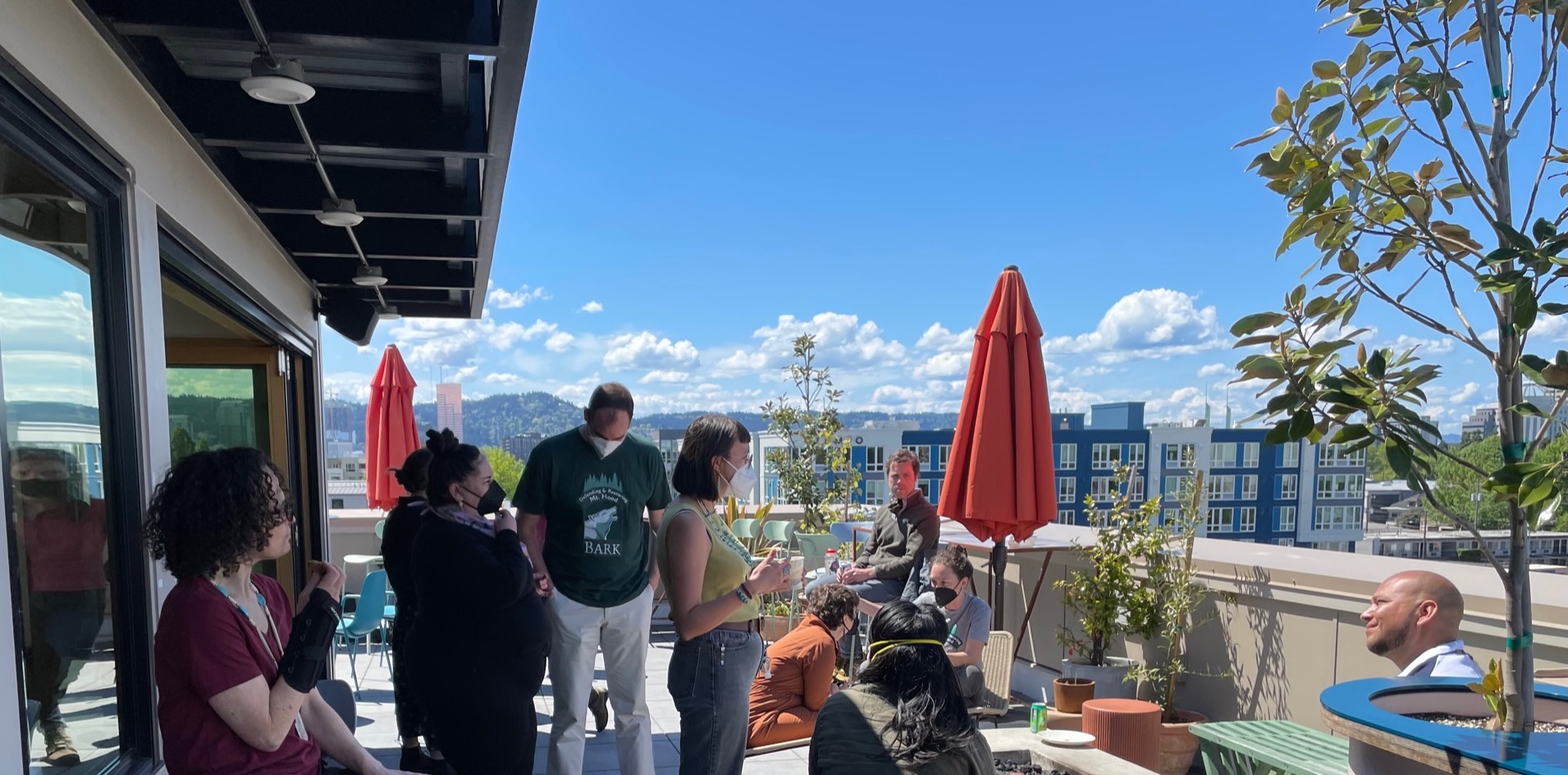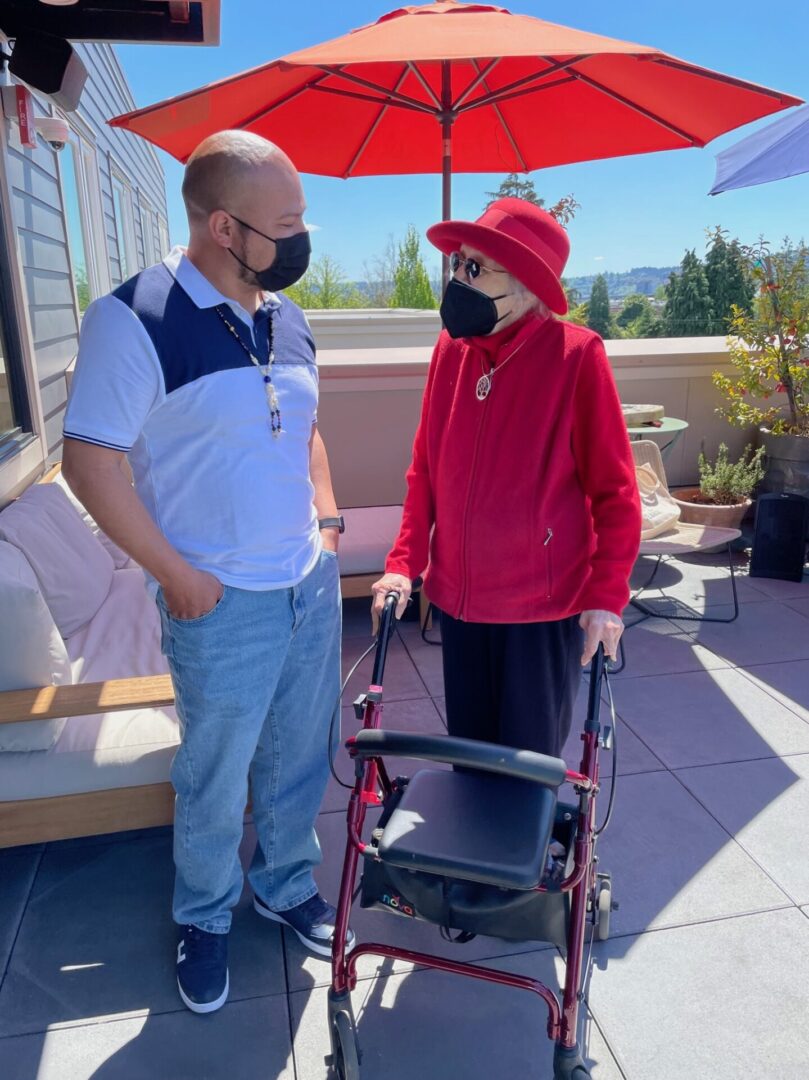 Jefferson and my mom
CODEX VIII International Book Fair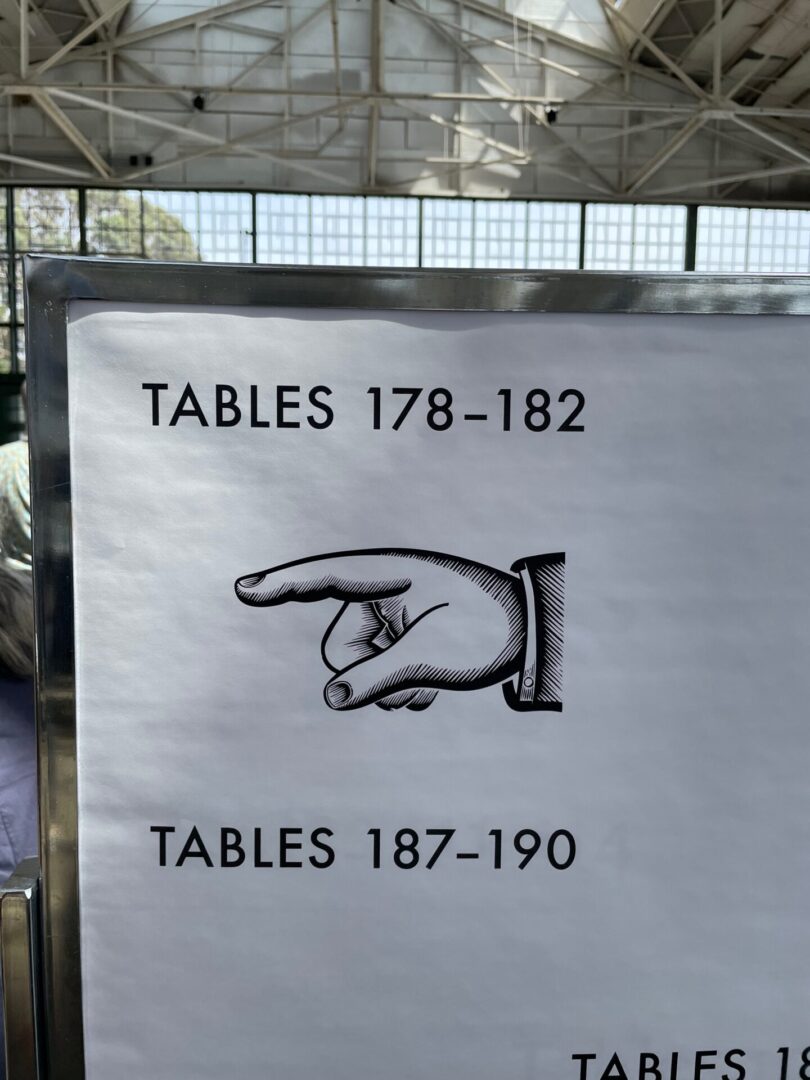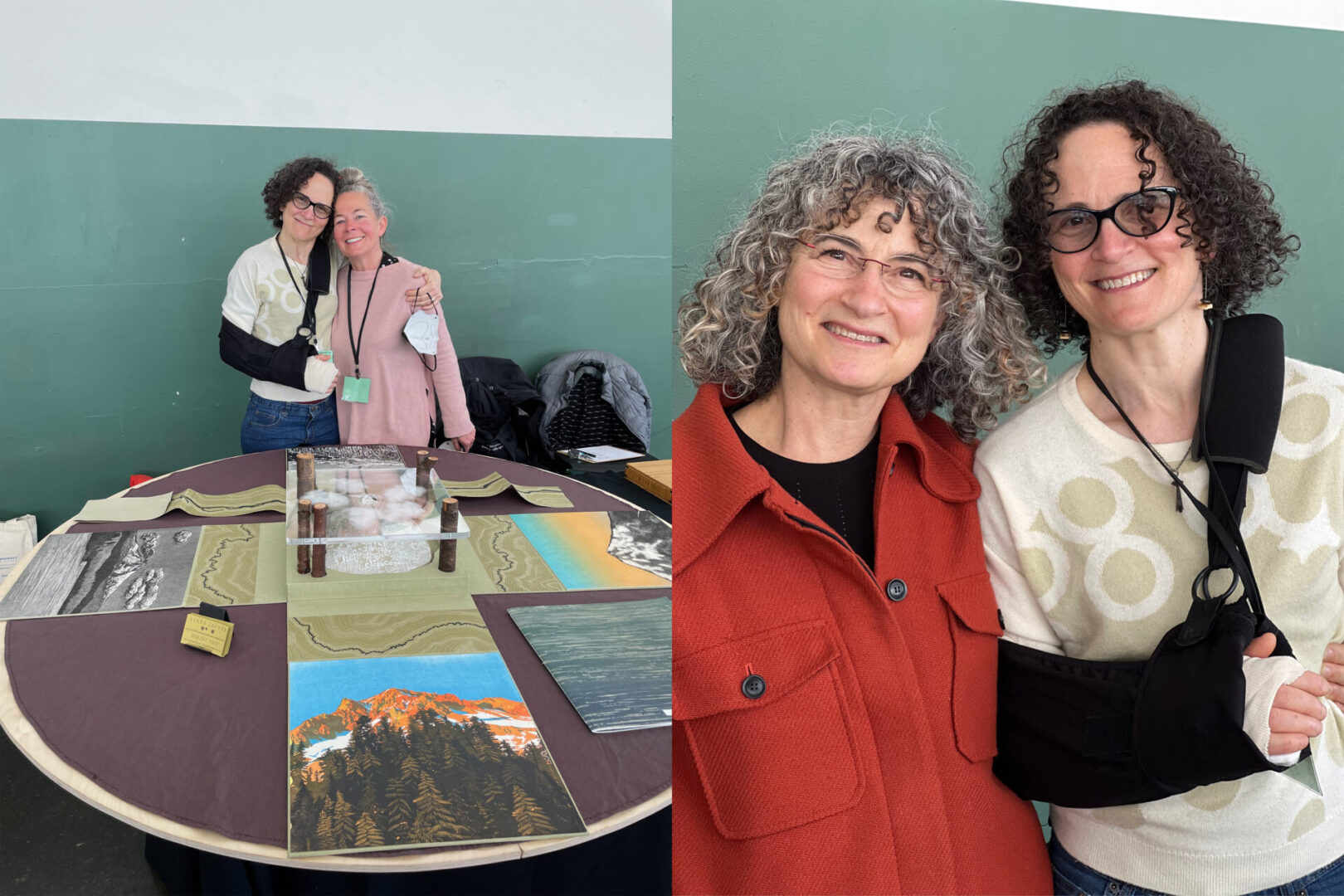 CODEX would not have been feasible without the tremendous support from my dear friend, Lisa, and loving sister, Lyn. After an exciting first day at the fair–late that night I had a bad fall landing with all my weight on my right hand (mind you, I am right-handed). Lyn and I spent 4 hours in the ER - an x-ray confirmed a fracture to the radius. Two splints later, we crawled into bed and managed to get a couple hours of rejuvenating sleep just enough to kick start the adrenaline to get us through the remaining three days of the fair. It was wonderful to see old friends and the vivacious book art community. I am honored to have a letterpress copy of Owed to The Mountain acquired by the Ella Strong Denison Library at Scripps College and the deluxe box edition number 3 will go to the University of Washington Special Collections. We are pictured here unmasked but it was a safe event all attendees and venders wore masks. It was the first time I traveled since January 2020. My advice is: keep wearing the mask -we are not out the woods yet.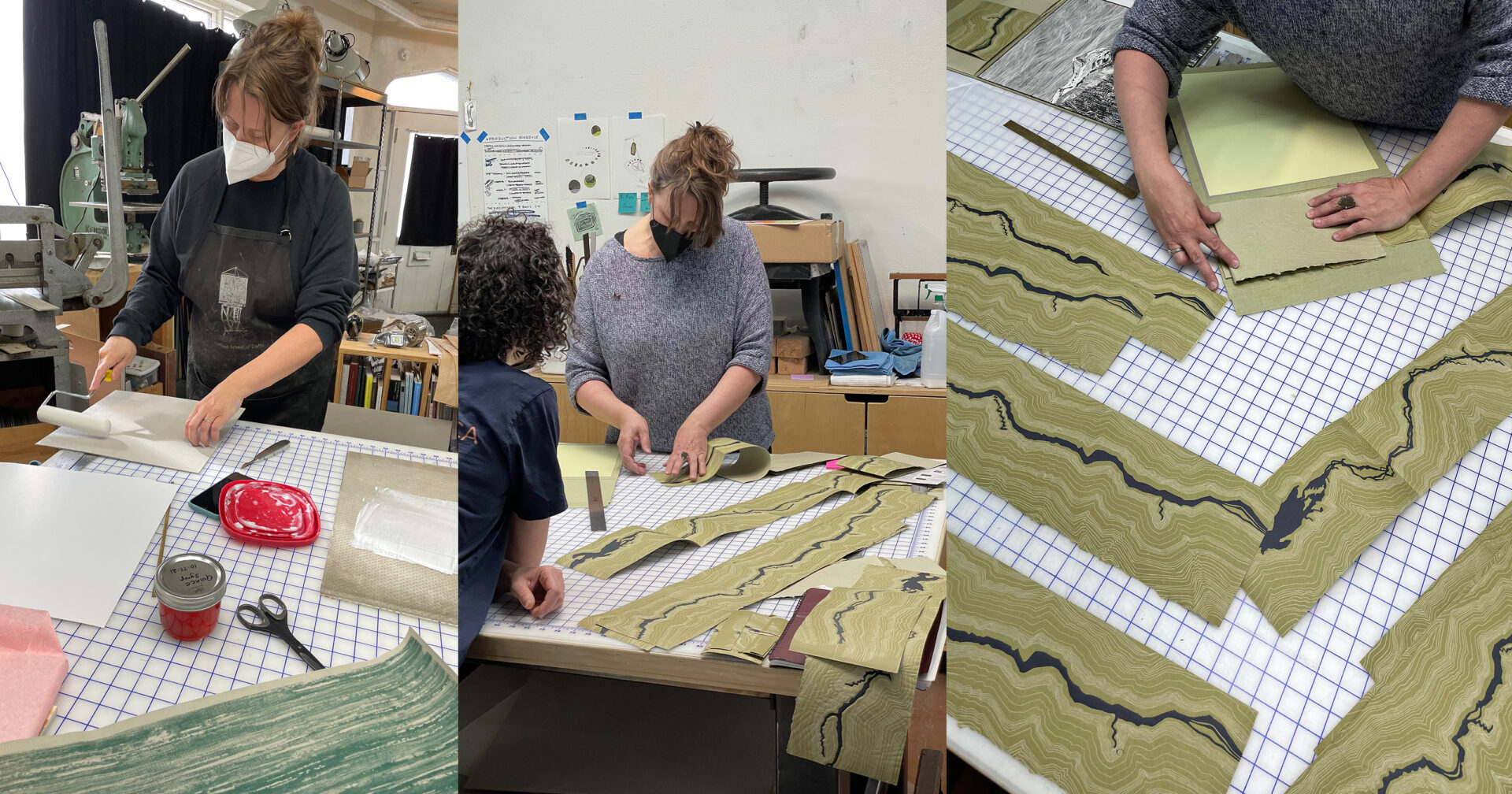 Thank you Puffin Foundation for granting me $1000 to help pay for the completion of the remaining 6 deluxe boxes. Rory Sparks and I have been working on the many pieces of this very complex assembly. Now Rory will perform her magic and put everything together. Thank you Rory! Your genius made my vision a reality.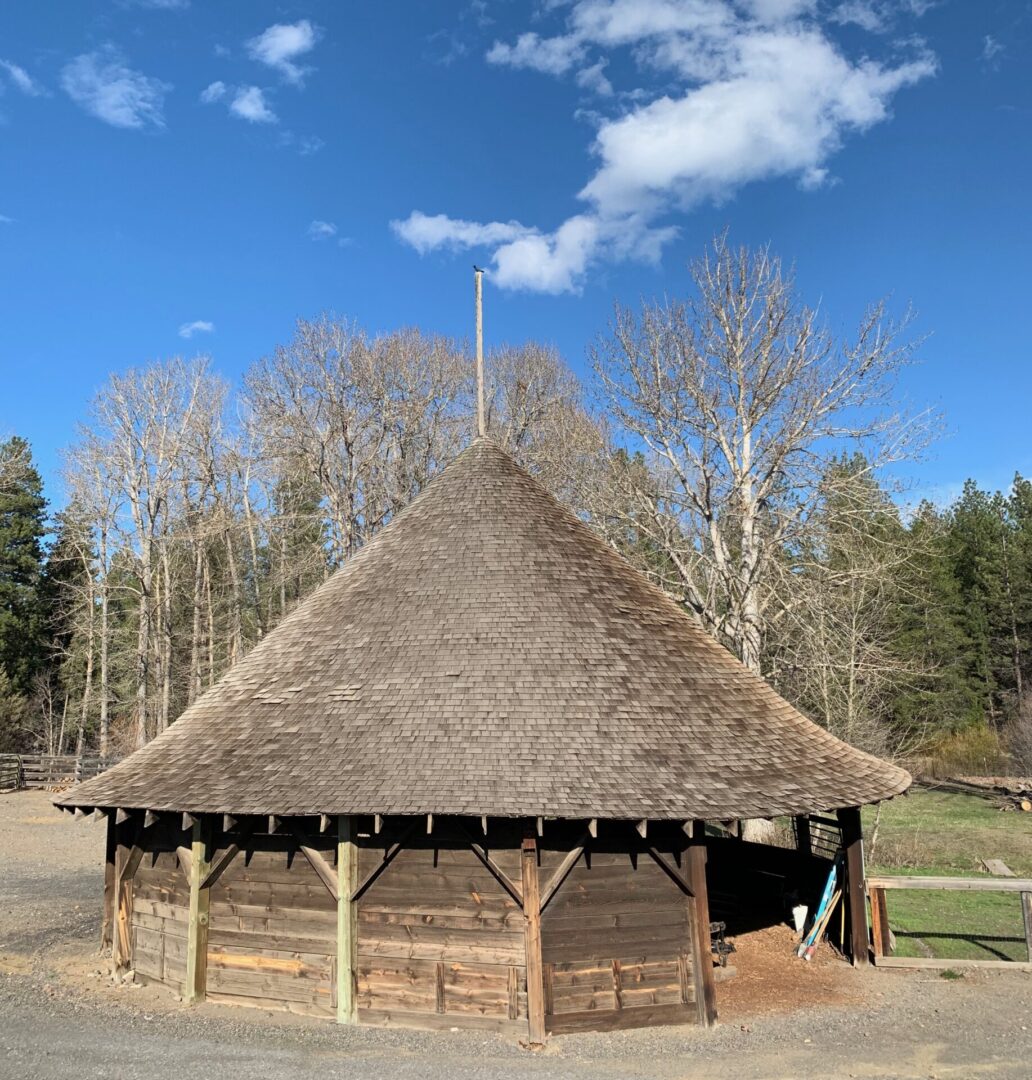 Upcoming group exhibition at the Pendleton Center for the Arts: Roundhouse Foundation: Featured Artists from the PMRCAA Residency Program July 7-29, 2022. I will have Owed to The Mountain on display.
Thanks for reading and clicking buttons! Please check out the
A4 Ukraine art sale tomorrow!
sending love,
diane